One thousand and one night
A downloadable game for Windows and macOS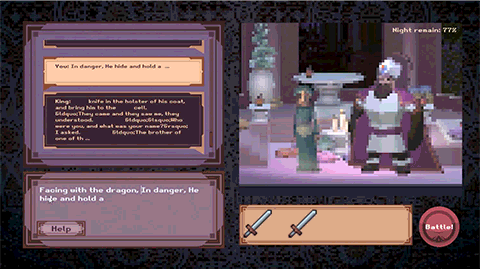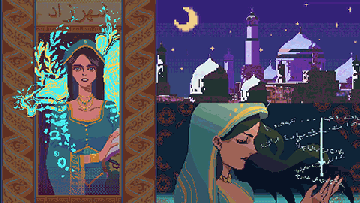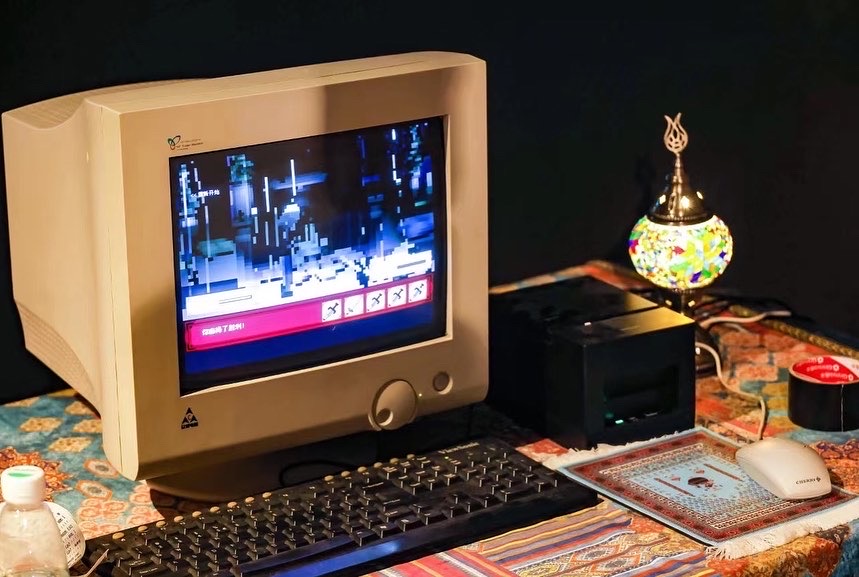 Support English and Chinese
Artist's website: https://fakecheese.me/
The game is a rebellious version of the Arabian folklore collection, One Thousand and One Nights, enabled by machine learning. A player can write stories with the AI, then use the words in the story to get armed.

In the game, a player will act as the girl Scheherazade. Each night, the player has to tell tales to the Sasanian King to postpone the execution, and the king will continue your story in turns. Scheherazade has a special ability to turn words into reality: When the king's continuation contains words like "sword", "knife" or "shield", those objects will materialize and drop on your hand. This allows your character to fight the king. If you defeat him you will save yourself and the other characters from execution.
Instruction
To Play: Just type your story and wait for the King's continuation!
To fight with him, lead him to mention weapons you need, like "sword" "knife" or "shield". The most convenient way is to write something like "To fight with the demon, the soldier pull out...".
AI model is driven by https://dreamily.ai/
Publication
Y. Sun, X. Ni, H. Feng, R. LC., Lee, C. H. Lee and A. Asadipour, "Bringing Stories to Life in 1001 Nights: A Co-creative Text Adventure Game Using a Story Generation Model", International Conference on Interactive Digital Storytelling (ICIDS 2022)
https://doi.org/10.1007/978-3-031-22298-6_42 Also available at https://www.researchgate.net/publication/365931544_Bringing_Stories_to_Life_in_1...

Awards & Exhibitions
Longlisted on 2022 Lumen Prize.
Exhibited at 2021 Asia Digital Art Exhibition, New York Lattitude Gallery, Shanghai Aiiiii Art center, 2021 Chengdu Biennale, etc.
Poster presented at ISEA 2022.
Demo presented 2022 Foundation of Digital Games.

Comments
Log in with itch.io to leave a comment.
It keeps crashing on my PC every time I open It
Hi there, sorry to hear that. May I ask what system are you using...? And is there any warning pop up when you meet that?
Thank you so much for letting me know! I will try to fix it : )
Show post...

cool...hope look full game
Thank you for this amazing playthrough!!
I recommend using longer and more detailed sentences like "A princess bringing a sword to fight with the demon". Wining the king is not a necessary goal, but a natural result when you create good stories. But still, thank you so much for playing!!
Unfortunately the game doesn't work, it's on a endless loading cycle.